Welcome to our interview page. This page will let you get some insights of our club and of the person we are interviewing. Have fun reading it (English version after the French one). For previous interviews you can click here.


Interview with Yannick Colas
Coach of the U13 and U15 boys, sports director of HC Standard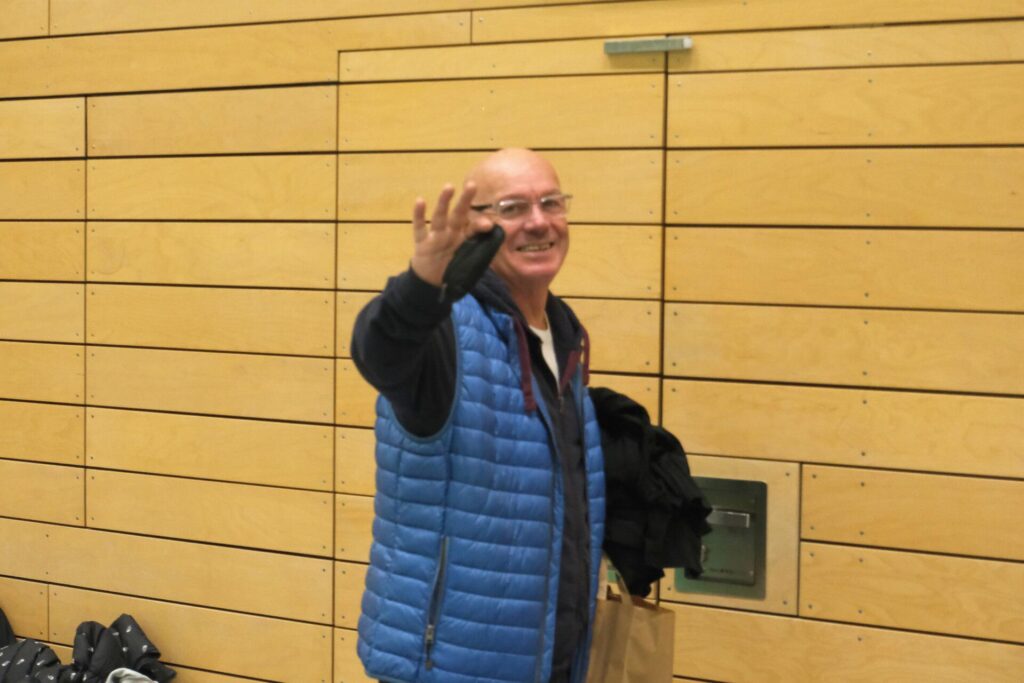 Interviewer: Yannick, tu as rejoint le Standard HC il y a plus de 3 ans. Qu'est-ce qui a changé au cours de ces trois années (qui peuvent être longues dans le sport)?
Yannick: Les seniors masculins ont accédé à la 1ère division, de plus en plus de licenciés chez les jeunes, une belle fierté d'évolution.
Interviewer: Tu as été l'entraîneur de l'équipe senior féminine il y a 2 ans et l'année dernière tu as été l'entraîneur de l'équipe senior masculine pendant quelques mois. Quelle est la différence entre le coaching?
Yannick: On ressent lors des coachings masculins un grand investissement et plus de responsabilités, alors que chez les dames le handball n'est pas une priorité absolue bien qu'elles soient tout de même très investies. En terme de coaching, chez les hommes le coaching est plus direct, alors que chez les dames l'entraînement est plus doux.
Interviewer: Tu es également le directeur sportif du club et donc également responsable de l'orientation sportive du club. Selon toi, quelles sont les prochaines étapes pour le club – dans le domaine des jeunes ainsi que dans le domaine des seniors?
Yannick: La formation des jeunes est impérative et passe en priorité, afin de permettre la pérénité du club. Pour les seniors (hommes et dames) l'objectif est de maintenir la 1ère division.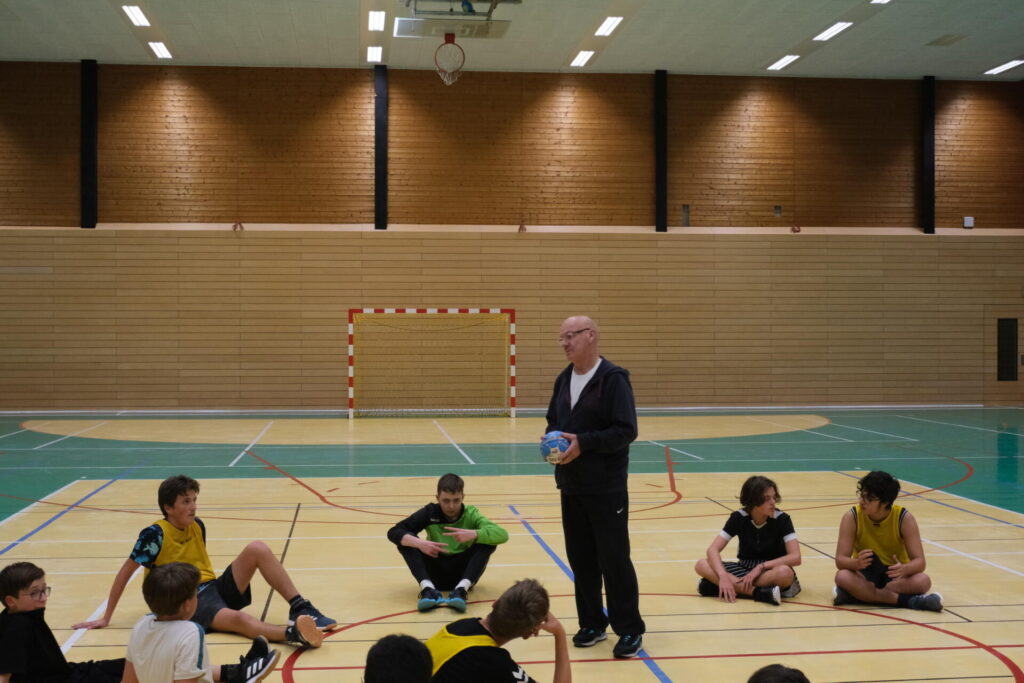 Interviewer: Quel est l'objectif de nos équipes seniors cette année et pouvons-nous l'atteindre?
Yannick: L'objectif est donc de se maitenir en 1ère division, il va être difficile à atteindre sans un grand investissement de nos joueurs et joueuses, mais il est tout à fait atteignable!
Interviewer: Tu as une longue carrière d'entraîneur et de joueur derrière toi. Peux-tu nous nommer tes principales stations de handball au cours de cette période ? Quel a été ton point culminant?
Yannick: J'ai eu l'occasion d'être l'entraîneur d'une équipe de France PTT, ce qui fut pour moi très enrichissant, mais si je dois parler sincèrement de l'expérience qui m'a le plus apporté c'était lors de mon poste d'entraîneur des PTT METZ en 1ère division. J'ai eu énormement de plaisir à cotoyer des joueurs de très haut niveau, j'ai du me remettre en cause régulièrement ce qui m'a permis de progresser, d'évoluer et de m'améliorer. Bien que mes autres experiences furent très positives, je pense nottament à Dudelange, Hayange, Marly, Bar-le-Duc …. Je suis très fier et reconnaissant de ma carrière.
Interviewer: Actuellement, tu entraînes les garçons U15 et U13 ainsi que les Hommes 2. Quelle est la saison pour ces trois équipes jusqu'à présent? Que penses-tu qu'ils pourraient atteindre à la fin de la saison?
Yannick: Jusqu'à présent toutes mes équipes restent invaincues, nous n'avons peut-être pas encore recontrés les équipes les plus performantes. L'objectif premier pour moi reste que mes joueurs se fassent plaisir, apprécient les moments et progressent. Nous espérons une participation à la coupe du Luxembourg pour toutes mes équipes.
Interviewer: Yannick, qu'est-ce que tu fais quand il n'y a pas de match ou d'entraînement de handball?
Yannick: Je profite en famille, je cuisine beaucoup car c'est également une de mes passions. Je pratique le tennis et j'apprecie ma vie au Luxembourg.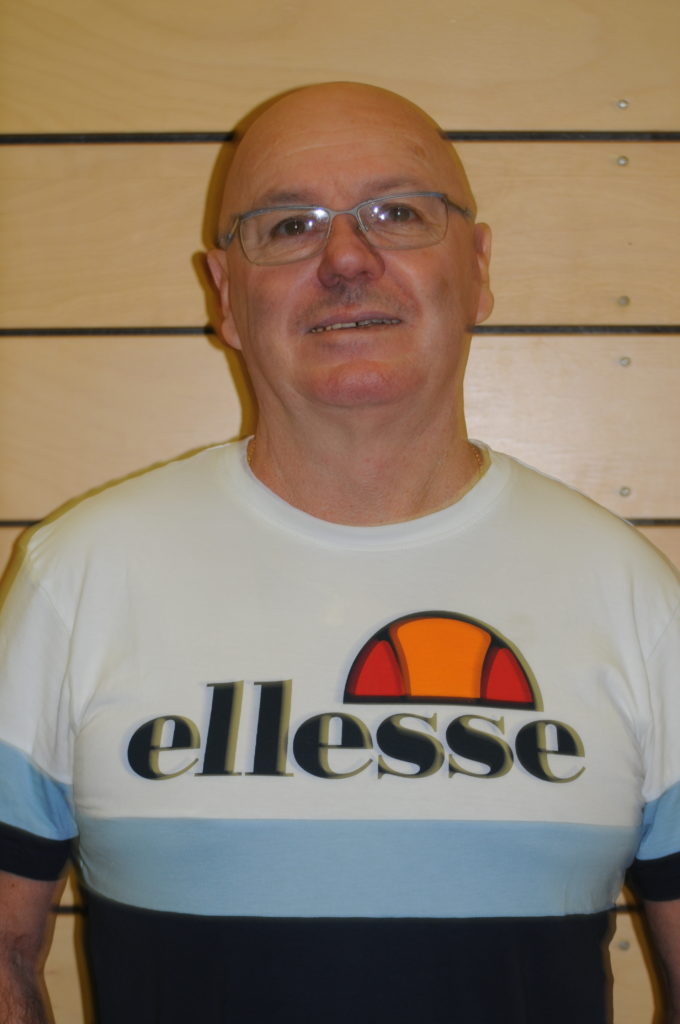 Interviewer: Tu as vu beaucoup de joueurs au cours de ta carrière. Quelles sont selon toi les attributs les plus importants qu'un joueur de handball doit avoir?
Yannick: Selon moi les qualités indispensables à un grand joueur de handball, sans prendre en compte les qualités physiques, sont : l'intelligence et sa capacité de remise en question. Au handball comme dans la vie rien n'est jamais acquis.
Interviewer: Sur quoi penses-tu qu'un jeune joueur devrait se concentrer ? As-tu des conseils pour nos jeunes joueurs?
Yannick: Les jeunes joueurs doivent développer leurs capacités physiques et surtout mentales, ils doivent se forger, accepter l'échec afin d'en tirer les leçons nécessaires pour leur progression.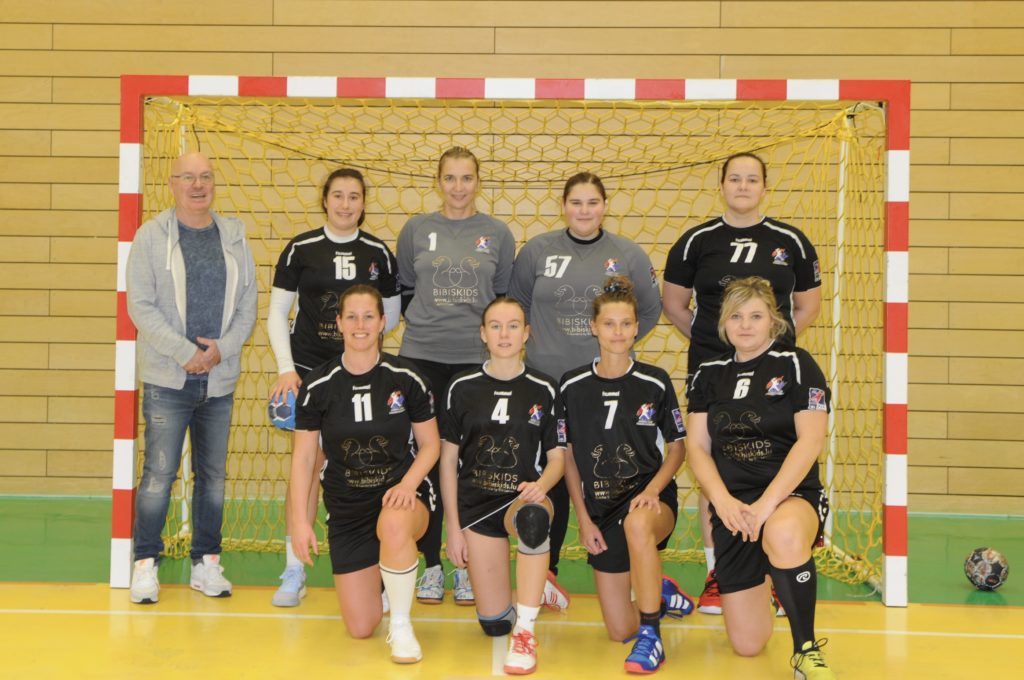 Interviewer: Quel est ton joueur de handball préféré et pourquoi?
Yannick: Selon moi de beaux exemples de joueurs incarnant parfaitement les valeurs du handball et aux carrières exemplaires sont Jackson Richardson et Nikola Karabatic.
Interviewer: Quelles sont tes prochaines objectifs au handball?
Yannick: Continuer à m'épanouir, à transmettre, à former, et dans quelques années me reposer !!
Interviewer: Merci beaucoup Yannick!
——————
English version
Interviewer: Yannick, you joined the HC Standard more than 3 years ago. What changed during these three years (which can be a long time period in sports)?
Yannick: The senior men have reached the 1st division, we have more and more licenses among the young, and I am very proud of the evolution during the previous years.
Interviewer: You were the coach of the women senior team 2 years ago and last year you were the coach of the men senior team for some month. What is the difference in coaching them?
Yannick: We feel during men's coaching a great investment and more responsibility, while for women handball is not an absolute priority although they are still very invested. In terms of coaching, for men the coaching is more direct, while for women the training is milder.
Interviewer: You are also the sports director of the club and therefore also responsible for the sporty orientation of the club. In your opinion what are the next steps for the club – in the youth area as well as in the senior area?
Yannick: The training of young people is imperative and takes priority, in order to allow the sustainability of the club. For seniors (men and women) the objective is to maintain the 1st division.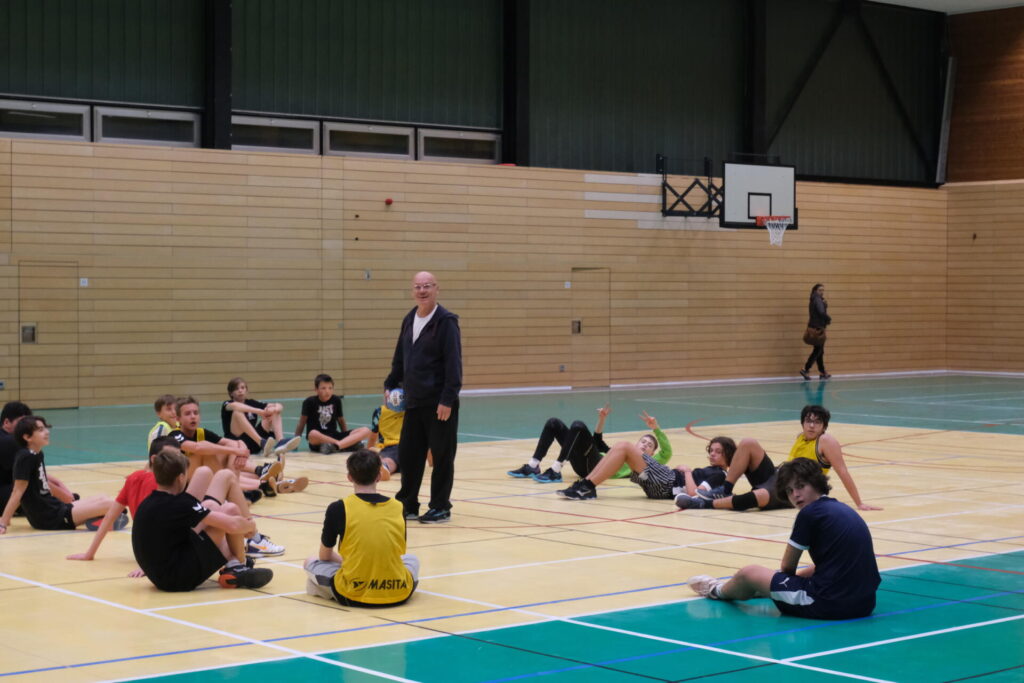 Interviewer: What is the target of our senior teams this year and can we achieve it?
Yannick: The objective is therefore to stay in the 1st division, it will be difficult to achieve without a great investment from our players, but it is quite achievable!
Interviewer: You have a long carreer in coaching and playing behind you. Can you name us your main handball stations through that time period? What was your highlight?
Yannick: I had the opportunity to be the coach of a France PTT team, which was very enriching for me, but if I have to speak sincerely about the experience that brought me the most it was during my post as coach of PTT METZ in 1st division. I had a lot of fun rubbing shoulders with top-level players, I had to question myself regularly which allowed me to progress, evolve and improve. Although my other experiences were very positive, I am thinking in particular of Dudelange, Hayange, Marly, Bar-le-Duc …. I am very proud and grateful of my career.
Interviewer: Currently you are coaching the U15 and U13 boys. How is the saison for these two teams so far? What do you think they could reach at the end of the saison?
Yannick: So far all my teams remain unbeaten, but we may not have met the best performing teams yet. The main objective for me remains that my players have fun, appreciate the moments and progress. We hope to participate in the Luxembourg Cup for all my teams.
Interviewer: Yannick, what are you doing when there is no handball game or training?
Yannick:I enjoy spnding time with my family, I cook a lot because it is also one of my passions. I play tennis and enjoy my life in Luxembourg.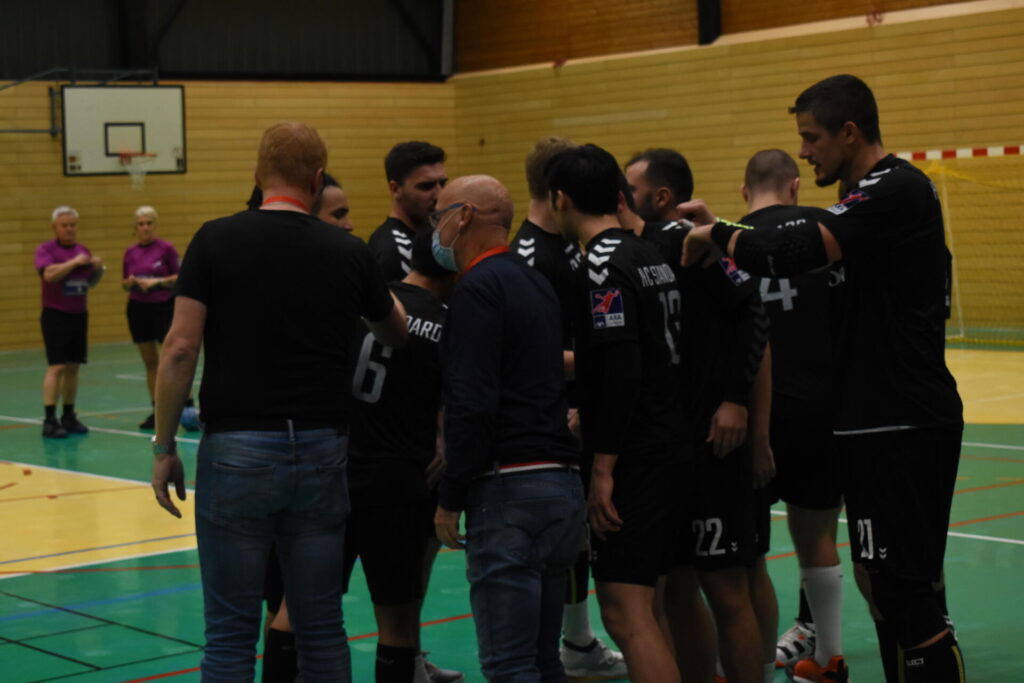 Interviewer: You have seen a lot of players through your career. What are according to you the most important attributes a handball player has to have?
Yannick: In my opinion, the essential qualities of a great handball player, without taking physical qualities into account, are: intelligence and his ability to question. In handball as in life, nothing is ever taken for granted.
Interviewer: On what do you think a young player should focus on? Do you have some tips for our young players?
Yannick:Young players must develop their physical and especially mental capacities, they must forge themselves, accept failure in order to learn the lessons necessary for their progress.
Interviewer: Who is your favorite handball player and why?
Yannick:In my opinion fine examples of players who perfectly embody the values ​​of handball and with exemplary careers are Jackson Richardson and Nikola Karabatic.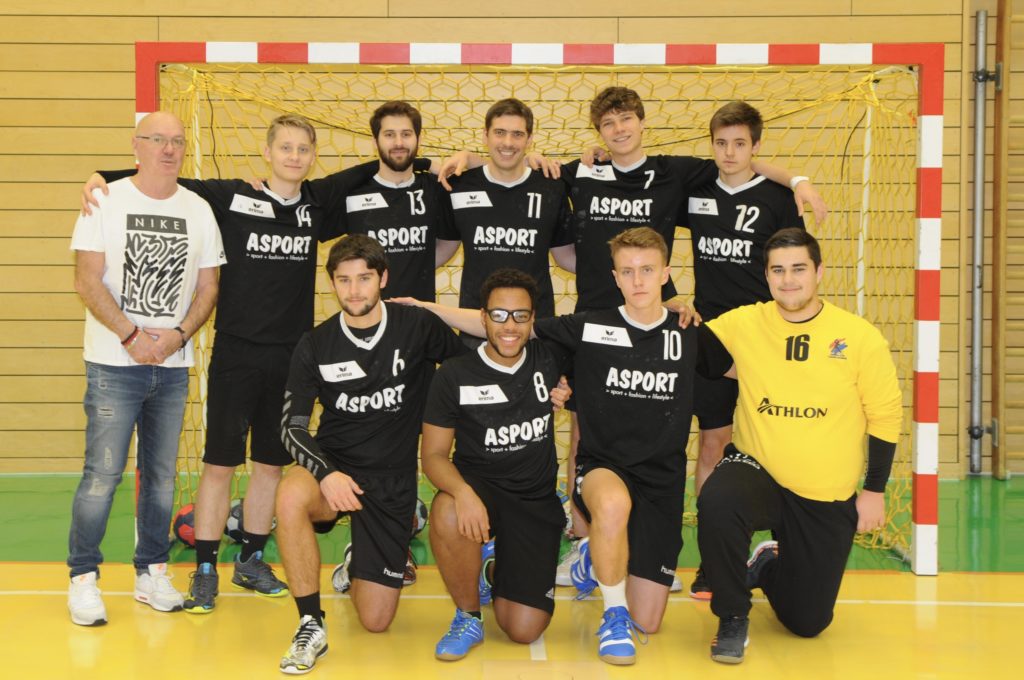 Interviewer: What are your next targets in handball?
Yannick: To continue to develop, to transmit, to train, and in a few years to rest !!
Interviewer: Merci beaucoup Yannick!